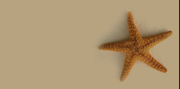 Waterland
The slide park located 8 kilometres from Thessaloniki offers you a pleasant way of spending time and having fun, mostly for the families with children. This is the biggest water park in Northern Greece, and it is not questionable that offers an unforgettable experience for each of the visitors. The price of the admission ticket includes the use of slides, sun beds, and beach umbrellas without any limitations. Once visiting Waterland, we guarantee you will not get bored!
Children under the age of 6 can travel for free!
Concession for children until the age of 12!