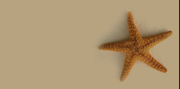 Neraida Restaurant
Neraida restaurant & Taverna
The Neraida restaurant invites you to try its authentic Greek cuisine! The vegetables are gathered from the restaurant's own garden and the fruits of the sea are brought to your table everyday from the waters of the Singitikos bay. We have traditional Greek dishes, seafood and homemade salads in a large variety. You can pick from famous Greek specialties like musaka, pasticio, giouvetsi, stuffed potatoes, stuffed eggplant, chicken grilled on charcoal, goat, lamb or you can simply order a gyros or a pizza to go! We face a picturesque view from the garden of the restaurant, with the snowcapped Mt. Athos watching over the Aegean sea. Our waiters speak in Hungarian, Greek, English, German and Serbian with our dear guests. If you wish to experience the real Greek siesta atmosphere in a beachside tavern, you came to the right place!
Neraida Restaurant & Taverna
Neraida Restaurant & the charming garden.