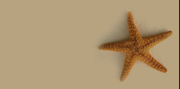 Toroneos
A full-day boat trip near the cost of Kassandra-peninsula. In the course of our trip we will touch the Turtle Island, a speciality regarding its shape of a real turtle. We will dock at Pefkochori, which, similar to the resort villages, is a real Paradise for the tourists. Than after this, we will continue our boat trip to Roussou Beach, where we will get the chance to swim, dive or sunbath. At the end of the day, on the way back, we will serve a delicious Greek lunch for our passengers.
Children under the age of 6 can travel for free!
Concession for children until the age of 12!