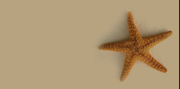 Thessaloniki
We offer participants a full-day trip, where we visit the second biggest port town of Greece, Macedonia. We will admire its citadel with its beautiful view, than we drop by the marvellous Basilica of Saint Dimitri which was rebuilt in 1948. We will still visit the city wall that was built during the domination of Cassander, the White Tower which was once used as a prison and the Turkish styled Greek bazaar where we will get four whole hours for shopping or for any other free programme.
Children under the age of 6 can travel for free!
Concession for children until the age of 12!