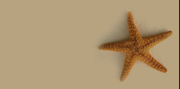 Thalassa Boutique Hotel****
Services

: The Thalassa Boutique Hotel is pleased to welcome you for an unforgettable stay.
Our standard amenities are: TV LCD 32", daily cleaning and towel change, air-conditioning, mini fridge, bathroom, hair dryer, telephone with direct line, WiFi internet spot.
The rooms can accommodate 2 or 3 people and each has a balcony with view to the sea and the Holy Mt. Athos (Agion Oros).
Breakfast can be served in the room until 12:00
Location:

Thalassa Boutique Beach Hotel is located in a quiet idyllic area close to the center and shopping market of Sarti village.
Opposite our beach, you will find a breath-taking view of the Holy Mt. Athos with the famous sunrise. This is a very convenient location, because both the supermarket and the Bus Stop are a very short walk away from the hotel.
The Thalassa Boutique Beach Hotel is a brand new unit located in one of the best regions of Chalkidiki, Sithonia. Situated in front of the famous sandy beach of Sarti village and based on a minimalistic architectural style, Thalassa offers an excellent range of facilities in a friendly and casual atmosphere.
Sarti village is one of the most popular resorts of the central peninsula of Chalkidiki, Sithonia. It is famous for its wonderful sandy crystal sea water and provides a wide range of shops, taverns, beach bars, and restaurants.