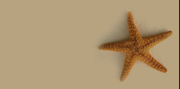 Mount Athos Cruise
This is a full day boat trip to the mysterious monastic republic where only males are allowed to live and to enter. The first monastery of Mount-Athos, Big Lavra was established in 963 by Saint Athanasius. With the help of the Bizantyne Empire, there were many monasteries built in the 11th century, and the byzantin emperor published the first constitution in 1060. At the end of the Balkan war in 1912-1913, the Greek army occupied this place, but they pronounced the Holly Mountain to be a separate, neutral state. From that moment it represents an elemental part of Greece, what is more, in 1926 receives its own local government. Today the republic is the main centre of the orthodox religion, there are 20 monasteries populated by orthodox monks, keeping the most ancient traditions. From 1988 the place counts as world heritage. During the excursion we can admire 8 monasteries and port Daphni along the west coast, including a two-hour stop in Ouaranoupolis, the "City of the Heavens". Returning to our quarters late in the evening.
Children under the age of 6 can travel for free!
Concession for children until the age of 12!
A Spirit of Athos hajó fedélzetén.