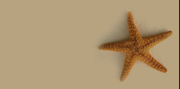 Greek night
This is an amazing dinner event with Mediterranean atmosphere, music and dancing. During the evening you will have the chance to meet the real Greek culture and traditions. You can taste the food and drinks of the famous Greek cuisine, while the performing dancers will help you acquire the basic steps of the Greek dances. The unbelievable atmosphere is guaranteed for the whole evening time thanks to the continuous music and dance shows performed during the dinner. The event is a perfect opportunity for you to get to know the mysteries of the Greek culture and gastronomy.
Children under the age of 6 can travel for free!
Concession for children until the age of 12!