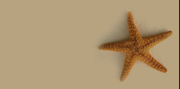 Donkey-tour
In the course of this tour we will go for a roam between the mountains and valleys, places full of surprises. By riding a horse, we can explore places that are inaccessible otherwise: completely untouched green forests, mountains, real natural wonders. The spectacular view, the fresh air, the gurgle of the crystal clear stream offers you an unforgettable experience. At the end of the day it is indispensable to taste the fresh home-made feta cheese and a shot of fine ouzo.
Children under the age of 6 can travel for free!
Concession for children until the age of 12!